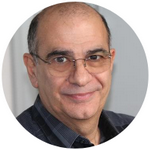 I'm an
actor
and have worked extensively with my voice. I'm one of the most widely
recognized Italian voices
in Italy thanks to having dubbed many
national TV programs
, institutional videos for companies, commercials, films, TV series, cartoons, and games. Visit my website to find out more about me:
www.denisco.it
My voice can be bright, youthful, baritone, energetic, funny, with a hint of madness or formality when occasion requires.
Would you like a quote? Or a personalized demo? Then please go to the right page and make a request!

MESSNER RIZZOLI LIBRI
commercial
GRUPPO ASSIMOCO
corporate
VISIT TO BRITAIN
commercial
EMOZIONI DI SPORT
MEDIASET tv program
CONFESSIONE REPORTER
MEDIASET tv program