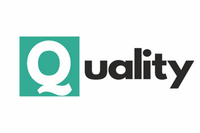 EXPERIENCE AND PROFESSIONALISM
We have played on various stages and worked with our voice for over then thirty years in Milan, Italy. From our recording studio, our voice has been requested for commercials, documentaries, TV shows, movies, games, cartoons and hold services.
The experience we have in this field has grown because it is important for us to fulfill every single project with professionalism, enthusiasm and passion.
All this, has allowed our voice to reach many place in the world, also thanks to internet.
TECHNICAL EQUIPMENT

Microphone Neumann U87
Apogee Mic

Focusrite Forte audio card
Monitoring Genelec 8030A
Workstation Windows 10 Intel I7-2600
CPU 3.40GHz

iPad Pro
Connections Internet cable optical
Source Connect Now / Skype

Italian language is the third most widely spoken first language in the European Union with 69 million native speakers (13% of the EU population) and it is spoken as a second language by 16 million EU citizens (3%). Including Italian speakers in non-EU European countries (such as Switzerland and Albania) and on other continents, the total number of speakers is around 90 million.
[ref. wikipedia]
In our long career, with our voice, we have gone far and we have reached:
Switzerland, France, Spain, Germany, Holland, Belgium, Sweden, Norway, United Kingdom, Malta, United States, Canada, Argentina, Mexico, Japan, Australia, New Zealand, Loyalty Islands.
We accept new challenges and new goals: what are yours?